| | |
| --- | --- |
| | |
| | |
If tears were a stairway and memories a lane, I'd walk right up to Heaven and bring you home again.










Laila was born asleep on the 30th of September 2006 at 2:03am.
She weighed 1lb 5oz.

Sadly she went straight to Heaven and will be sorely missed by her Mummy, Daddy, Brothers - Dean, Georgie, Michael and Samuel and by the rest of her family.

We will love her for eternity and she will forever have a big place in our hearts.

We love you so much, you're our little princess. Always have been.
Always will be.
xxx






Thank you so much to everyone who has lit a candle in memory of our angel, Laila. It means so much to all of us.








"An angel in the book of life wrote down my baby's birth, and whispered as he closed the book 'too beautiful for Earth'..."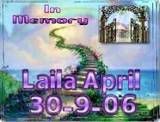 Goodbye for now

Today we lost our baby angel,
She never made it here,
She slipped into
An Angel's arms
Who tightly holds her near.

She's cradling her with reassurance,
And protecting her from harm.
We know she will be looked after
And cherished in God's palm.

Today, we lost our angel
Laila is her name,
We wont get to meet her here
And this causes us such pain.

God give's us these angels
They are preciously on loan,
Our questions lay unanswered
As to why he sometimes takes them home?

They don't always meet their Mothers,
Father's, Sister's and / or Brothers ~
But we know they are taken back
To lay beneath God's covers.

Today, we lost our angel,
Laila is her name,
Darling, sweet baby Laila,
We love you all the same.

We miss you so already,
For what was to be –
You will walk within our hearts
Loved eternally by your Mummy, Daddy, Brothers,
Uncle, Cousins and your Aunt – Me.


Sleep safely little one,
For the day will come,
Where you will again be cradled
In the arms of your mum.

27.9.06

Mandy Dyer (Laila's Auntie)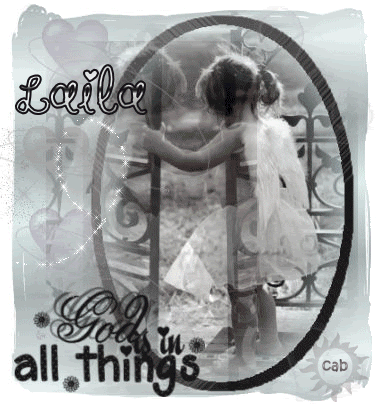 This website was created by Laila's big cousin - Hayley.


Please do not take any of the images or words off of this website.